Special Feast Notice
THE COGMI Will Be Hosting
The Myrtle Beach Feast Site
BRETHREN FROM ALL CHURCHES ARE WELCOME
Hurricane Florence has left many of the brethren in the churches in difficult positions having to relocate to areas that may be beyond their time available and expenses to do so. If you find yourself in that situation, please know that The Church of God Ministries International extends an open invitation to all brethren of all of the Churches of God who may be unable to relocate at the last minute due to this deadly hurricane.
The Grand Shores Resort in Myrtle Beach has assured us that the area and the resort are fully operational. Additionally, brethren who live in Myrtle Beach have informed us that there are roads that are open and safe. Below are the links sent to us by the Grand Shores that will help you map your route on your journey to Myrtle Beach.

If you are one of many who may find yourself stranded, we hope you will join us and the other brethren who are going to be keeping the Feast in Myrtle Beach. Tom Kerry will still be there on the second day of the Feast to be a part of the fellowship and worship.
Remember, check your routes, give yourself a little extra time in traveling, and we'll see you at the Feast.
If you need more information please contact:
Joe Shuster 540-974-8769
or
Elwood Woodcock at 478-954-7383
The Following was received from our Feast Site at the Grand Shore Resort:
Greetings from Grande Shores: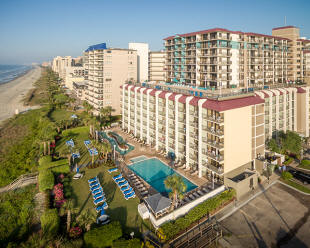 While we are fortunate to have fared well through the hurricane, many of those along the east coast did not. We will continue to keep them in our thoughts as they move forward in recovery.

If coming to the area, for your safety, please check the following links for road conditions:

Horry County Road Closures: www.horrycounty.org/gis/roadclosures/

SC State Road Closures: www.511sc.org

NC State Road Closures: https://tims.ncdot.gov/tims/

Please feel free to contact us if you have any questions about your reservations. Please contact our reservations department at 1-855-554-5873.

We look forward to welcoming you back to the beautiful beach and warm fall weather.
Sincerely,
Grande Shores Management and Staff